Sales Representative - Many Locations
Location
Franklin, Michigan, 48025
Job Category
Sales
Midwest Memorial Group
Midwest Memorial Group (MMG) owns and operates 28 cemeteries throughout Michigan. Many of these cemeteries are historic in nature and have been serving their communities for more than a century. MMG cemeteries are situated in natural, park-like settings surrounded by beauty and wildlife. We are committed to preserving the historic integrity and excellence of our locations, while providing perpetual care and peace of mind to the families we serve. Our compassionate counselors are trained to educate families on a variety of products and services offered by MMG as well as provide warm and personalized service.
Company website: http://midwestmemorialgroup.com/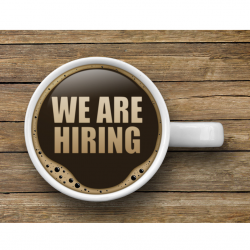 Job Description
Would you like a new career with unlimited earning potential? If so....this is for you

We are the leading cemetery services provider in Michigan with 28 locations across Michigan. Currently we employ over 100 sales professionals in Michigan who enjoy a better standard of living because they have found a sales career that is both professionally and personally satisfying.
A career as an Advance Planning Counselor has been referred to as the "Best kept secret in sales" and requires a very special individual to perform the job requirements. Our products have proven they can survive any economic downturn, they're needed by almost everyone in our area and some of our sales counselor's average earnings were $60K and as high as $120K in 2015! Do I have you're attention?

Looking to fill positions in Detroit, Novi, Beverly Hills, Berkley, Plymouth, Livonia, Grand Rapids, Saginaw and Jackson.

Job Responsibilities
Advanced Planning Counselors provide assistance to families and help them select cemetery property. They work with families to purchase necessary end of life items in advance in order to prevent unneeded burdens and emotional stress when a loved one is lost. These special individuals afford hope to our families through their infectious spirit and provide structure and guidance through their organizational and follow up skills.
You must be someone who excels in customer service, has a nurturing, empathetic nature and is a driven, self-starter, looking to better their financial position in life. We really don't have time for individuals that can't follow the rules or prefer give excuses for failure.
If you are a compassionate person who would like to make a difference in people's lives, you will have a fulfilling career with us! We thank all candidates for applying, but only those that are being considered will be contacted.



Job Requirements
A valid driver's license and transportation is required
Cold Calling and obtaining referrals is a must.

We offer a wide range of benefits to Sales Representatives including:

A generous commission structure
Paid training and On-going field training
Employer matched Company 401K Plan
Medical Benefits
Dental Benefits
Optical Benefits