Listing Agent-Expansion Partner
Location
Cincinnati, Ohio, USA
Job Category
Real Estate & Property
Keller Williams-New Home Collective
The New Home Collective with Keller Williams Greater Lexington is a group of the sharpest and most enthusiastic real estate professionals ever assembled. The New Home Collective makes opportunities for people by selectively connecting talented people with positions that focus on personal and professional growth within their and the company's core values.
Company website: http://411lex.com/schedule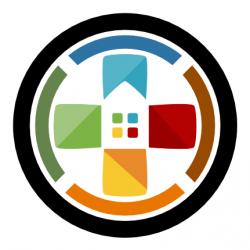 Job Description
The Expansion Partner is the local representative of the central real estate network, providing excellent customer service to all clients. The partner is responsible for all buyer and seller transactions in this Expansion Team.
Generate buyer and seller leads and converts them to appointments.
Receives leads from the Hub and converts these to appointments.
Receives appointments from the Hub and converts to listings.
Converts appointments to listings and buyer agreements.
Assists clients in closing transactions.
Builds relationships wit the lenders of the local Market Center.
Builds relationships with local business leaders and allied resources.
Maintains open communication and accountability to the Hub.
Manages any local team members (once production goals are met).
Job Responsibilities
For sellers, provides high-level fiduciary advice on pricing, staging, and marketing homes, and evaluates showing feedback and reevaluates pricing as needed.
For buyers, select homes that meet clients' needs, identifies homes that best meet those needs, refines needs, and closes to contract offers.
Develops expert knowledge regarding mortgage financing, neighborhoods, schools, and all homeowner issues.
Effectively negotiates or oversees negotiations for buyers and sellers.
Consults with clients to ensure fiduciary service of the real estate transaction from initial contact through contract to close.
Participates in relevant Market Center events, including earning a place on the ALC.
Job Requirements
High school graduate
Real estate license
Demonstrated sales experience
Business and growth mindset