Showing Specialist
Location
Lexington, Kentucky, USA
Job Category
Real Estate & Property
Keller Williams-New Home Collective
The New Home Collective with Keller Williams Greater Lexington is a group of the sharpest and most enthusiastic real estate professionals ever assembled. The New Home Collective makes opportunities for people by selectively connecting talented people with positions that focus on personal and professional growth within their and the company's core values.
Company website: http://411lex.com/schedule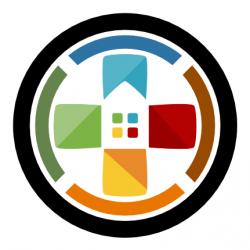 Job Description
We are seeking a passionate, self-driven, natural born sales person with a desire to make a difference in people's lives, to show property around Central Kentucky to existing and new clients. As a full-time, licensed agent you will help individuals, families, and small businesses secure their tomorrows and make the best decision for themselves.
Looking for a confident and highly motivated individual that's interested in a great sales opportunity. Uncapped earnings with future long term career advancement available. As a Showing Specialist you will help the team to generate business, find homes for clients to view, generate strong market knowledge, set appointments and be an integral part of one of the fastest growing real estate teams in Central Kentucky. Apply today to start your path to your Real Estate Career today!
Job Responsibilities
Meet new business production goals and objectives as established.
Solicits for new business via telephone, networking, and other lead sources.
Develop ongoing networking relationships with Real Estate Agents, Mortgage Lenders, Title Companies, Auto Dealers, etc.
Assist in identifying homes that meet the buyers criteria
Create appointments with clients to show properties that fit their criteria.
Work with Buyers to determine which home to place an offer on.
Provide exceptional customer service.
Be outstanding at relationship building.
Maintain client relationships with follow up phone calls.
Communicate effectively with fellow team member so ensure client needs are being met.
Job Requirements
Must have or be in Real Estate school to be a licenced Ky Real Estate Agent.
Must be member of LBAR in good standing.
Must be willing to become a member of Keller WIlliams Greater Lexington and uphold the office values and expectations.
Must have transportation to and from showing appointments with clients.
Must have the ability to spend large amounts of time driving in the car.
Must have ability to analyze clients' needs and wants and match them to homes
Must be ambitious with a proven ability to succeed
Must be able and willing to work in a commission based position