Inside Sales Associate
Location
Lexington, Kentucky, USA
Job Category
Real Estate & Property
Keller Williams-New Home Collective
The New Home Collective with Keller Williams Greater Lexington is a group of the sharpest and most enthusiastic real estate professionals ever assembled. The New Home Collective makes opportunities for people by selectively connecting talented people with positions that focus on personal and professional growth within their and the company's core values.
Company website: http://411lex.com/schedule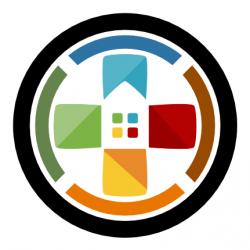 Job Description
ARE YOU A GO-GETTER LOOKING FOR A BIGGER LIFE?
We're looking for people with die-hard enthusiasm, a flair for achievement, and a willingness to do what it takes to succeed. If the idea of making 300+ calls per day to generate business and commission gets your adrenalin going, you should probably keep reading.
Job Responsibilities
As an Inside Sales Agent (ISA) at The New Home Collective, you will tenaciously prospect for, qualify, and follow up with seller and buyer leads. You will also schedule appointments with qualified leads for the Listing and/or Buyer Specialists
This role is primarily in-office with 80% to 90% of the time spent on the phone with prospective buyers and sellers.
Building and managing the sales pipeline through the sales cycle through use of our CRM
Scheduling of appointments, e-mail communication, coordination and outbound calling.
Job Requirements
Mandatory requirements: Team oriented, learning based, possessing sheer grit and the will to succeed.
Real estate experience not required; must have or be willing to obtain a Kentucky Real Estate license.
Multi-lingual a plus.
Base plus commission with potential to earn $70k

-$

100k

+