Insurance Sales Representative
Location
Manassas, Virginia, USA
Job Category
Insurance Sales
Allstate
We are looking to grow our top producing Allstate agency and continuously challenge ourselves to be the best. We take great care of our clients and provide our employees with personal attention and professional advice to help them excel in their Sales and Service roles. Want to be a part of this team? Come join our award winning Allstate agency that is currently top ranked.
Company website: www.allstate.com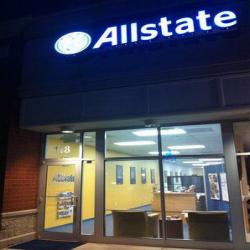 Job Description
Local Candidates Only!

This is an entry Level position, perfect for candidates who are recent college graduate, currently in wireless sales, car sales and associate sales experience. Geico sales experience are always preferred.

Our Manassas, VA Allstate Insurance Office is excited to hire highly motivated individuals to become long term professional Insurance Sales Agents. This is a youthful and dynamic organization. Grow your new career in one of the most stable and fastest growing industries.

Insurance Sales Representative are great at: Identifying and qualifying sales leads generated from a variety of sources, including internet leads, mailers, event marketing, networking, referrals, and lead databases.

Insurance Sales Representatives income start at base salary with a clear opportunity of $55,000+ annually. We also offer paid sick leave, vacation, and benefits. Our office has an exciting upbeat culture and consistently finishes as one of the top Allstate Agencies in the Nation
Job Responsibilities
To be a successful Insurance Professional you must be great at:

Communicating clearly over the phone, presenting and selling Allstate Insurance products and services.
Professional phone etiquette
Ability to perform client focused needs analysis meetings
Follow through and exceed current and prospective client expectations
Multi-tasking skills
Setting goals with an action plan
Building relationships with client
Must be a good team player and build relationship with rest of the sales team
Job Requirements
1. Maintain an upbeat,positive and enthusiastic attitude daily
2. Must be willing to make 100+ Outbound sales calls per day
3. Must be able to handle Client rejection or confrontation
4. Willingness to learn and be coachable
5. A great self starter
6. Basic computer skills
7. Proficient in Microsoft Word, Excel, and various windows applications

If you are motivated to succeed and can see yourself in this role, please upload your resume or complete the form to the right. We will follow up with you on the next steps in the interview process. Geico, Liberty Mutual, Northwestern Mutual sales experience are always preferred.