Commercial Lines Account Manager
Location
Minneapolis, Minnesota, USA
Job Category
Insurance Sales
Dyste Williams
Dyste Williams has been an important part of the independent insurance industry in MInnesota from the early 1900's. The agency was established in 1934 by Lauritz Dyste and subsequently headed by his son Jack Dyste. Family ownership continues today with Ted Dyste, the third generation, at the helm. Your insurance needs are handled by experienced professionals. Our staff is distinguished by seasoned insurance experts, many with more than 20 years of experience. We stay current with the latest insurance products and benefits, and participate in continuing education. Our role as your comprehensive insurance advisor is one we take very seriously. The staff of Dyste Williams adheres to the highest standard of integrity, especially when recommending insurance products to senior citizens. Our mission is to be a trusted insurance advisor and advocate for our clients
Company website: www.dystewilliams.com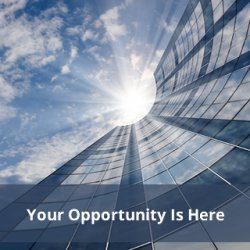 Job Description
Exceed Expectations! At Dyste Williams you are part of a successful and supportive team that strives to exceed our client's expectations about their insurance. As an Account Manager in the Commercial Lines Department you fulfill a critical role for your clients by helping to protect their business assets and future. At Dyste Williams you will work both independently and closely with a small team to manage your clients' insurance program, help them understand and identify their business exposures and make recommendations for future changes.

ALL APPLICANTS ARE REQUIRED TO TAKE AN ONLINE ASSESMENT BEFORE BEING INVITED FOR AN INTERVIEW



Job Responsibilities
Promptly responds to requests from clients, underwriters and internal staff.
Proactively assess the clients program, reviewing policies for accuracy and identify gaps for additional or alternate coverage based on client needs.
Proficiently maintain agency management system data for accuracy.
Foster strong relationships with our customers to maintain a high level of client retention and product loyalty.
Presents and explains insurance policy options based upon prospective client needs and their personal goals.
Job Requirements
College degree preferred
Active MN Property & Casualty Insurance license.
Strong computing skills including Microsoft Office Suite and experience with agency management systems.
Ability to follow-thru and follow-up to meet deadlines and coordinate complex tasks related to client interactions and policy management.
Sitting (can stand at will).
Ability to review policies, endorsements and other pertinent documents
Proficiency to multi-task.
Works well with other employees and is a team player with a positive attitude.
Lifting up to 20 lbs (possibly).