Chico, California, USA, 95926
About Allstate Insurance: Sonia Aery Agency
The Aery Family has a long history of serving Allstate families in the Northern California area. In fact, our story started right here in Chico. Building local relationships is one of the best parts of my job. I look forward to getting to know you and your family and working side-by-side with you to find solutions that meet your needs. You can depend on me to help you look at the big picture. I'm committed to helping Northern California families understand their immediate and long-term needs and help choose options that are right for your unique goals. When you want to explore options for protecting your home, personal property, or financial future, I'm available to answer questions. And if you're already a customer, I'm ready to review your coverage so that you can make any necessary adjustments to fit your changing needs. Call me today.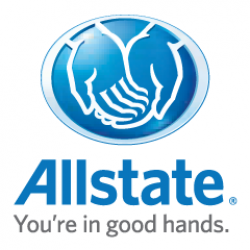 Job Description
The Sonia Aery Allstate Agency is one of the largest agencies in the region, and we're consistently recognized for our outstanding performance. And we're not done yet.

Our customer service team is absolutely the foundation of our success. We're seeking our next agency family member to join our service team and it can be you!

We offer a competitive base salary + benefits including health insurance options + bonuses & incentives (this is *not* a sales roles) and we have the most amazing training and support in the industry.

We are truly a family and, although we work very hard, we have a lot of fun.

*Previous experience isn't required but it is a plus.*
*P&C license is required - may be obtained during the recruitment process.*
*Life & Health license is not required, but it is a plus*

Benefits
Health Insurance
Vision, Dental, Accident Insurance
Paid Holidays
More to come!
Responsibilites
As a Service Agent, your job would be to review clients' policies, make sure there are no gaps in coverage, and make recommendations based on your conversations with clients.

In other words, you will become a trusted advisor.
Requirements
Here's the ideal candidate: someone who has a great attitude & outgoing personality, never meets a stranger, has stellar computer skills and the ability to multitask, works well with their peers, and has a true passion for helping others.

You MUST have the drive to win and be able to follow our proven system of success.

*If the above referenced character traits do not reflect you, please do not apply.*

We challenge ourselves to be the best. We take great care of our 3,000+ clients and need a great team to ensure that we deliver the Good Hands promise to our clients each and every day.

Want to learn more about working with one of the top insurance agencies in the region?

Email us your resume and let's talk!